For children and their families, September is a time for new adventures. Heading back to school allows many children to build skills and unlock new levels of independence — and that can include taking the bus! Across the province, children aged 12 and under can ride BC Transit buses for free.
Of course, it's important that children are empowered with the skills and knowledge to ride the bus safely — and BC Transit is here to help. BC Transit's BusReady website is your best source for information on bus safety and education. Plus, you can find fun games and activities! The website is designed with kids in mind, inviting curious young riders to explore all aspects of the transit system.
3 Bus Safety Tips for Kids
Families can find a comprehensive guide at busready.bctransit.com, including videos made just for kids, offering a step-by-step guide to riding the bus. You can find more information online, but here are three quick tips to get you started:
Plan ahead: Study the details of your route so you know what to do if you miss the bus or miss your stop. Remember, BC Transit drivers are a great source of information, and are always available to answer questions. Consider taking a family practice ride and make an adventure out of it!
Be visible at the bus stop: While you're waiting for the bus, stay visible, and stay at least one metre back from the curb. If the bus driver can't see you, they may miss you — so give the bus driver a wave as they approach.
How to use bus bike racks: Make sure the bus is at a full stop before walking out in front of it. In the helpful BusReady bike rack video, you'll find tips from kids on how to safely load, secure and remove your bike from a BC Transit bus.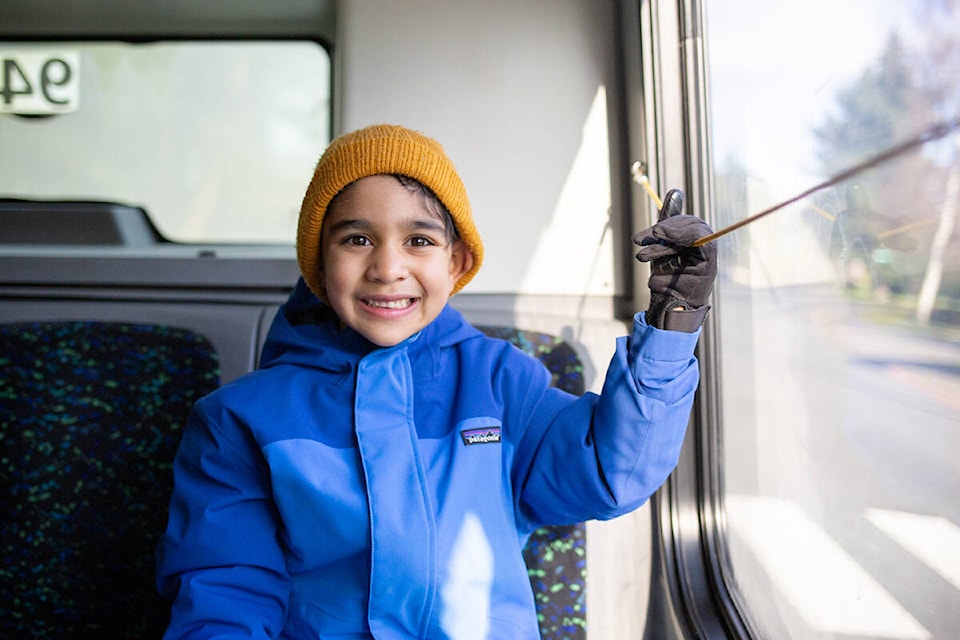 The BC Transit BusReady Ambassador program is now available to schools
The BC Transit BusReady program is available in schools! The BusReady Ambassador program is an in-class program developed to complement the BC educational curriculum. It includes a classroom presentation on transit safety, community and sustainability and includes a hands-on bus tour, empowering kids to feel safe and confident riding the bus to school, or wherever they need to go.
Currently, the BusReady Ambassador program has been delivered to 385 classrooms, engaging over 10,400 children — receiving a 95 per cent recommendation rating from educators who have participated in the program.
Start the fun at busready.bctransit.com and see where your bus adventure takes you!