What are the quintessential sounds of summer?
Perhaps it's a warm breeze tickling leaves in a tree. Or maybe it's children's laughter mixed with splashing water, or music in the park. Even the sound of a lawnmower can help signify the best parts of the season.
"To hear is to connect with others and the world around you," says Dr. Jillian Price, Director of Audiology & Client Experience and Chief Audiologist at HearingLife Canada. "Healthy hearing enhances our enjoyment of all our favourite summer activities. It's central to our social lives, self-expression, confidence, and ultimately, our health."
HearingLife Canada asked 24,000 people around the world about their ears, and learned that hearing aid wearers are three times more likely to be happier than those without. Forty per cent of hearing aid wearers reported having better conversations, and one third felt more connected with their family.
"Hearing loss is very common — one in four people will soon be living with hearing loss — but many still delay getting help. Untreated hearing loss is associated with cognitive decline, so I encourage people to fight the urge to be in denial about their own hearing loss," Dr. Price says.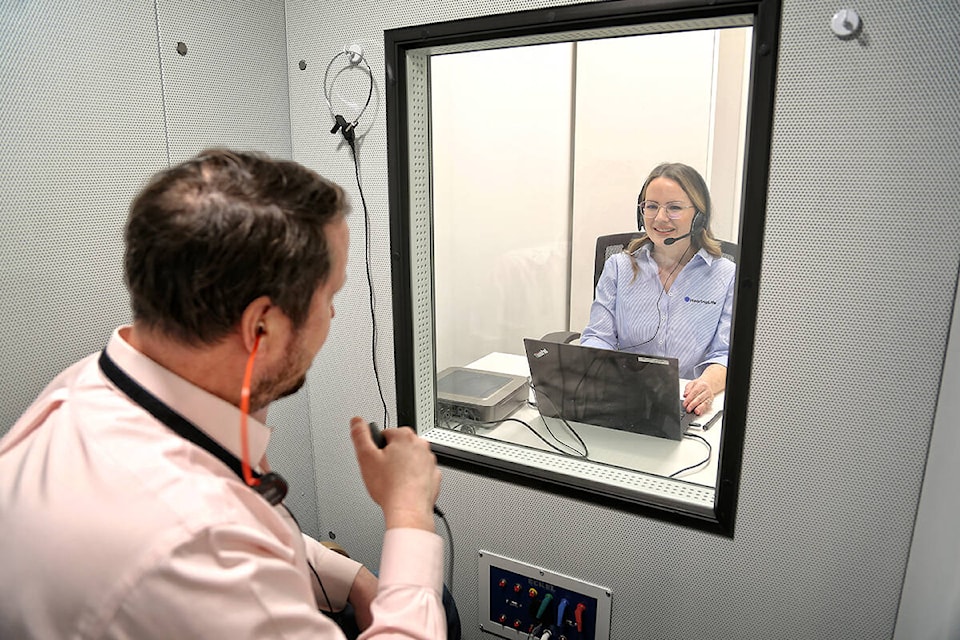 Finding the best hearing aids
Hearing aid technology has changed, offering improvements to sound clarity, comfort, battery life and overall convenience.
"Find a hearing clinic with in-house audiologists or specialists who provide counselling based on your specific needs. Each hearing aid has different advantages, and a specialist can help you find the most optimal solution for your symptoms and lifestyle," Dr. Price says.
There are two main types hearing aid, and many styles for each:
In-the-ear: Discreet, suitable for mild to severe hearing loss, may be susceptible to wax build-up, rarely available with rechargeable batteries.
Behind-the-ear: More powerful and versatile, suitable for mild to profound hearing loss, rechargeable battery options available.
A hearing test is the first step to finding a hearing aid solution. HearingLife Canada not only offers free hearing tests and consultations with certified hearing care professionals, they also offer free, 30-day hearing aid trials. Find HearingLife Canada in Victoria at Saanich Plaza and Hillside Centre. Call 1-888-514-9515 to make an appointment today, or book online at www.hearinglife.ca.