Sorry to burst your bubble, but if you wanted to be a part of the Guinness World Record for 'largest human mattress dominoes' or the 'longest head massage chain,' you've missed your chance. Thankfully, Sheila's Catering is hosting a Guinness World Record setting event closer to home — and participating will be delicious, as well as historic.
"Hosting Charcuterie on the Pier is a dream come true," says Wes Levesque, director of operations for Sheila's Catering Co. "It's a wonderful way to showcase our community in White Rock and support local charities while having a ton of fun."
On Sept. 2, the Sheila's Catering team will build a sprawling 500 foot long charcuterie board on the White Rock Pier, under the watchful eye of official Guinness World Record representatives. 1,200 lucky guests will then get to dive in and enjoy the eye-popping selection of gastronomic delights, all while participating in this historic event.
4 ways to support Charcuterie on the Pier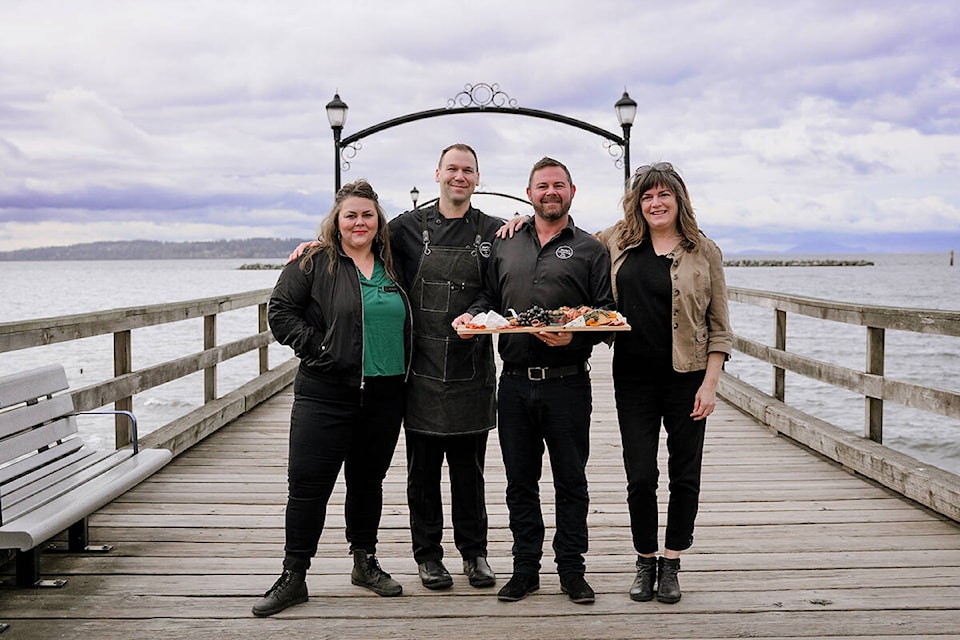 "We've been incredibly touched by the outpouring of support from sponsors since announcing this event. The entire community is coming together to help break the record, support great local charities and showcase the pier," Levesque says.
The City of White Rock has donated the venue space at White Rock Pier and neighbouring Memorial Park. Freybe is donating meats to the charcuterie board and Save on Foods is providing cheeses and other tasty treats. Black Press Media is sponsoring a multimedia campaign to raise awareness for the event, and dozens of other local businesses are also stepping up. Find a full list of sponsors at charcuterieonthepier.com.
Mark your calendar for Sept. 2! Get the latest details at charcuterieonthepier.com where you can sign up for their newsletter, or follow them on Instagram, Facebook and TikTok.