Needing boat repairs after the long weekend? Not sure if your vehicle can make the trip to the Okanagan this summer? Is this the year you finally get the boat or vehicle of your dreams?
Summer is adventure time on the West Coast and Greater Victoria has a new one-stop-shop for all of their adventure automotive and marine needs! Ina Motors and Ina Marine offer solutions for all of the above and more at their location at 719 Station Ave. (formally Millstream road) in Langford.
"We're thrilled to be in the West Shore and to have the opportunity to better serve our clients and our community," says Marlen Gjoka, Owner of Ina Group and longtime Victoria resident. "We have a huge selection of both vehicles and marine vessels, accessories and replacement parts, so whether you're in the market for a new summer toy or needing repairs, we have you covered."
Ina Marine
Ina Marine has a full lineup of all major outboard brands, including Yamaha, Mercury, Suzuki and Honda, in addition to major boat brands, accessories and trailers. You'll also find boat servicing and repairs – everything you need to get out on the water safely this summer.
"We're lucky here on the Island, with easy access not only to the ocean but a variety of lakes," Marlen says. "Whether you're in the market for your dream boat or something affordable to get out on the water, you'll find it here."
We have purchased SG Power (Marine division) and we're now your go to marine destination on Vancouver Island.
Find Ina Marine online here and follow them on Facebook or Instagram.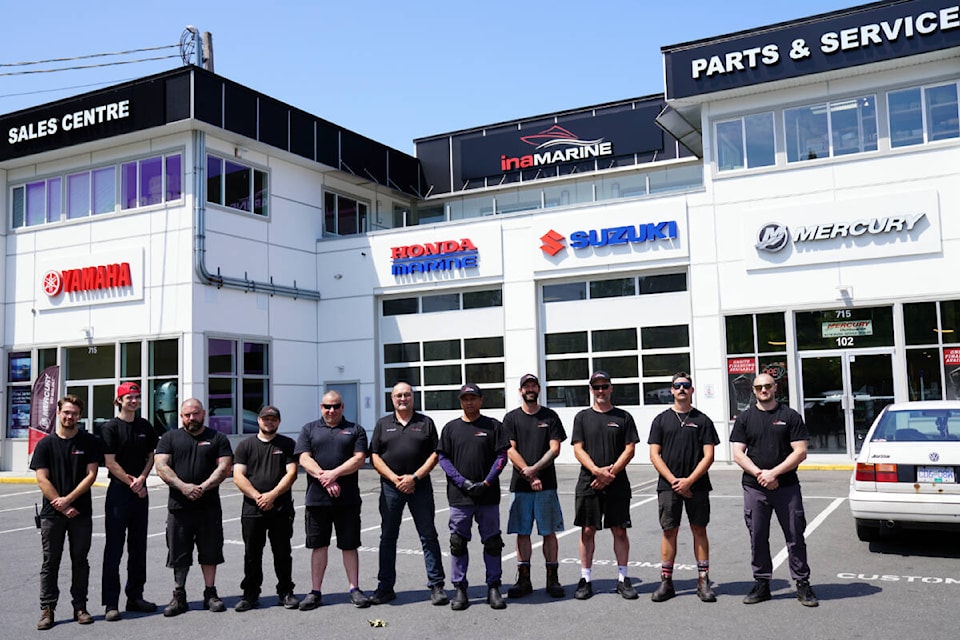 Ina Motors
Ina Motors maintains an inventory of more than 200 pre-owned vehicles and provides free CarFax reports and no-hassle pricing options.
"Our finance team is the best on the Island. If there is a way to get you approved for a car loan, our finance experts will find it, and make sure you get the best deal possible," Marlen says. "We're also the official Island distributor for the new Gio e-Scooters and e-Bikes, finance options are available on these new e-products as well."
Ina Auto Service
One too many lights blinking on your dash? Regardless of make or model, Ina Auto Service Centre can help.
"Our new West Shore service centre is fully equipped to handle anything and everything, including RVs, heavy-duty rigs and commercial diesel vehicles," Marlen says. "We offer fair, competitive pricing and you can feel confident knowing your vehicle is in experienced hands with our red-seal mechanics."
Find Ina Motors online here and follow them on Facebook and Instagram.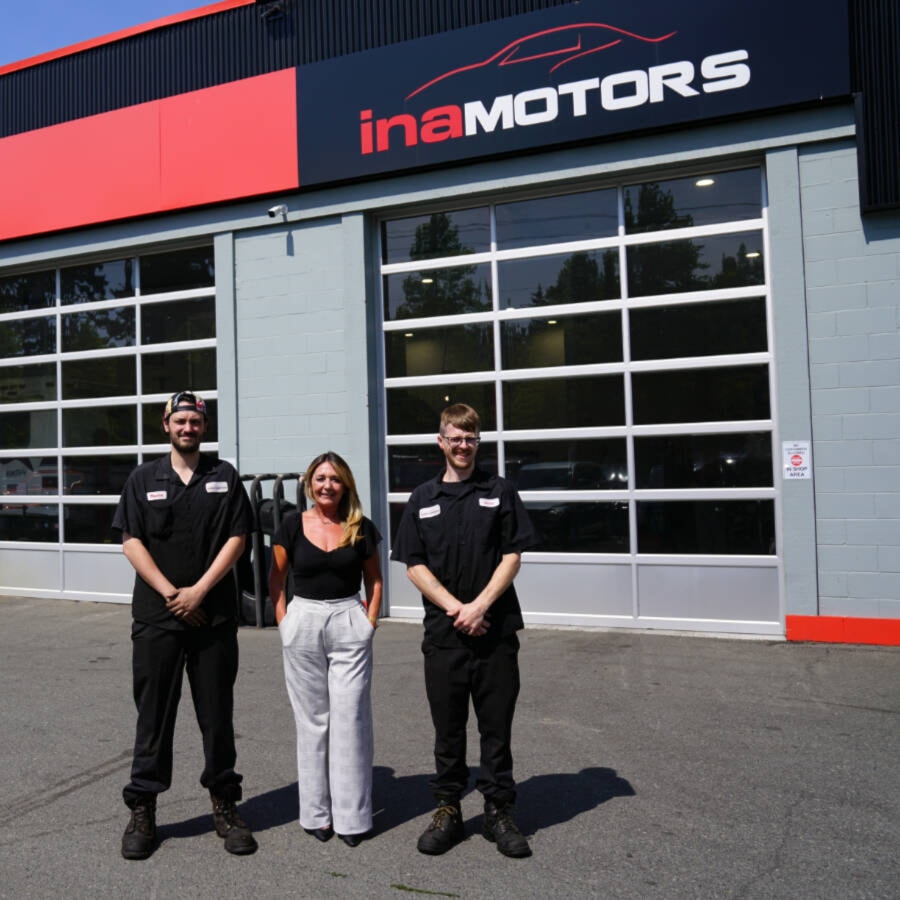 Ina Group has Vancouver Island covered on the road, in the water and out in the field
As community partners, Ina Group is also a proud sponsor of the Victoria Grizzlies and the Victoria Shamrocks, Marlen says.
"We're very excited to be partnering with these two local sports teams. Being active members of our local community is an important part of our long term-business goals, especially as we continue to grow and expand our locations. Our newest pre-owned vehicle location will be opening in Downtown Victoria this fall, offering the largest selection of pre-owned vehicles in the City."