The Cannon family is ready to take a victory lap at the 2023 RBC Race for the Kids.
Started in 1986, RBC Race for the Kids is B.C.'s largest family fun run and has helped improve the lives of countless children. It supports B.C. Children's Hospital and its mission to conquer childhood illnesses across the province.
And B.C. Children's Hospital was there for the Cannon family in 2021 when Nick, 12, was diagnosed with an extremely rare form of cancer.
"My cancer is so rare that I have better odds of getting struck by lightning bolt three times than getting the cancer," explained Nick in a B.C. Children's Hospital YouTube video telling his story. His mom Kelly said getting the tumour in his abdomen was a .3-in-a-million chance.
Nick ended up having 13 rounds of chemotherapy, countless rounds of radiation, 15 surgeries and a stem cell transplant.
Kelly had previously been a volunteer at the hospital, so she was no stranger to seeing what families were going through but it "took some time to adjust."
"It's every mom's worst nightmare come true. You never want to hear it. Having that volunteer experience, I've seen some really tragic stories and I've seen some incredible stories. I clung to the incredible ones."
Nick ended up being enrolled in the Canada-wide Precision Oncology For Young People Initiative. It's led by the Michael Cuccione Childhood Cancer Research program investigators at B.C. Children's Hospital that's funded by donors, with an aim to find new, targeted treatments for kids who don't respond to standard therapies by looking at their specific tumours.
Dr. Ron Rassekh said children like Nick, just push through treatment and are "absolutely as brave and as fierce as one can be."
"It really pushes me as a researcher to say I need to fight just as hard as they do," explained Rassekh, who is a pediatric oncologist and investigator in the research program.
"I need to fight for better treatments. I need to fight to push for research to happen faster, to make big strides in improving outcomes, improving cure rates, to decrease side effects."
However, good news came in September 2022, with Nick currently being cancer-free.
The Cannon family first heard about the RBC Race for the Kids, a run that supports B.C. Children's Hospital, in 2019 when supporting a family friend's son who was diagnosed with leukemia.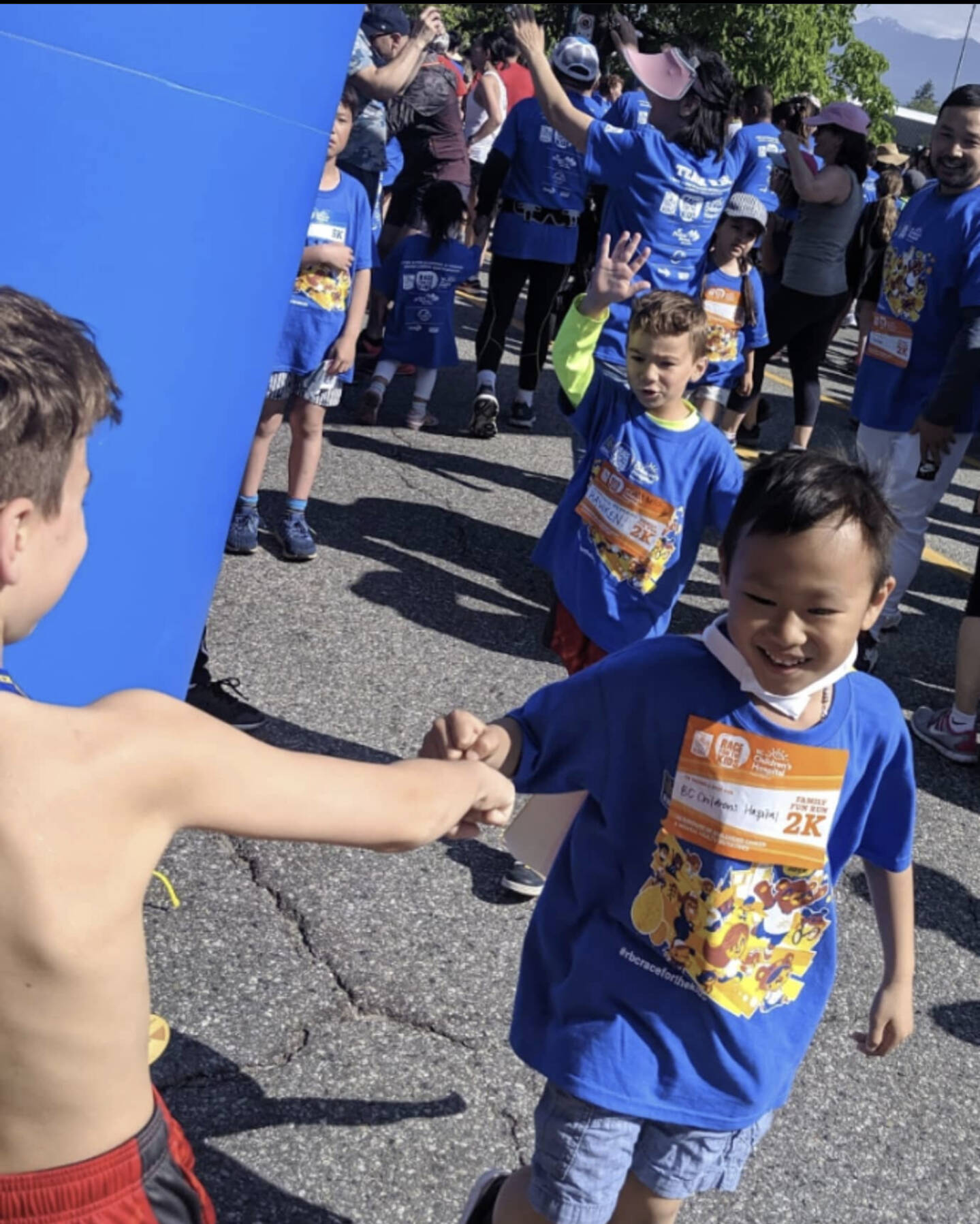 Nick was unable to do the run in 2021, but friends and family supported the Cannon team and beat out RBC's fundraising for a total of $150,000.
The family did the run in 2022, but Kelly said "by the time Nick came out of the hospital, it looked like he'd been through the war." That run was about "enjoying that joy of being present and alive."
Kelly said the "biggest thing" is just having people show up to support with the common goal for kids to be healthy.
"I love when we show up for grownups, but when it's kids … it's not right that they have to go through any of that, whatever their illness is at BC Children's Hospital. I just think we have some very brave kids in there, outside of oncology, inside of oncology."
This year's run takes place June 11, with in-person events in Vancouver and Victoria, but people can also register on their own or as a group in their own local community across B.C.
The cost to register for the race is $35. For more information, visit raceforthekidsbc.ca.
---
@laurenpcollins1
lauren.collins@blackpress.ca
Like us on Facebook and follow us on Twitter.