In this week's Driveway, editor Keith Morgan previews this weekend's Luxury & Supercar event in Vancouver, at the city's VanDusen Botanical Garden.
"The park will again provide the perfect backdrop for a fashionable garden party atmosphere with Canada's largest display of fine jewelry, luxury hospitality tents, alongside pop-up restaurants, and wine and cocktails provided by some of Vancouver's best restaurants and bars."
Some of the supercars on display will include a LaFerrari, a Magnum Mk5, and a Pagani Huayra – "all new (for) 2016, powered by a 720-horsepower twin turbo, the fastest car to go around the Top Gear test track will dazzle."
Read Keith Morgan's full article and preview of the Luxury & Supercar Weekend on DrivewayCanada.ca
VIDEO: 2014 Vancouver Luxury & Supercar Weekend
VIDEO: Top Gear reviews the Pagani Huayra
**********
Also this week, for Driveway's cover story, Alexandra Straub takes the Subaru Forester on a three-day drive through the Maritimes:
"There's a pleasant discomfort about stepping foot into uncharted territory. But there's also warm welcome of being wrapped up in the arms of a vehicle that feels like home."
Read Alexandra's full review of the 2016 Subaru Forester on DrivewayCanada.ca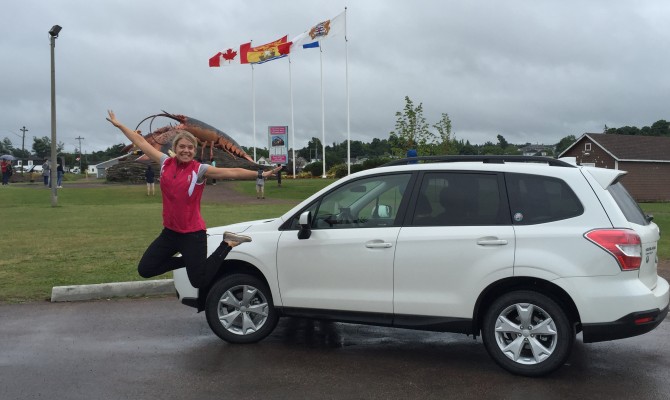 VIDEO: 2016 Subaru Forester Quick Drive by Consumer Reports