New plan will extend service on weekends with last trip leaving downtown at 3 a.m.
The Latest
Reports indicate five to seven homes damaged in Port Orchard, Wash.
A vehicle struck a barrier post in the Tunnel Hill area
Impress TV
Jason Binab: Uplands is Canada's most desirable neighbourhood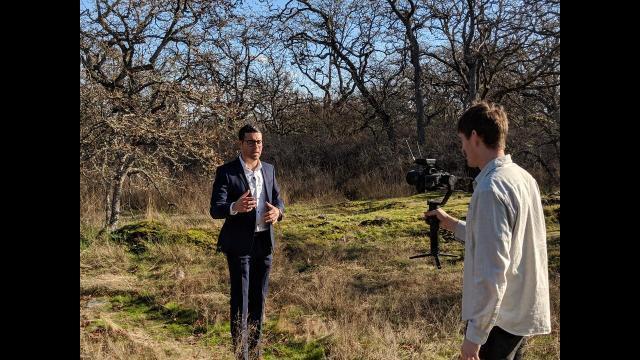 sponsoredMore videos
The Washboard Union, Cody Johnson, Mitchell Tenpenny, Aaron Goodvin: it just gets better and better
"Spider-Verse" has been very well-received among critics, and audiences in exit surveys gave it a rare A+ CinemaScore.
Victoria Foundation issues community grants ahead of the holidays
More than $1,300 in monetary donations also collected
Package thefts are common this time of year, but YouTuber Mark Rober used his engineering skills
Was there any pop culture this year? Of course there was.
Opinion
Opposition leader sees unpredictable year ahead in 2019
The holidays are a truly magical time of year
Canadians gobbled up 3.3 million whole turkeys for Christmas 2017. Canada's 1,992 turkey farms raised 21.8 million turkeys weighing 183.4 million kilograms in 2016, according to Statistics Canada.
Other sources offer different numbers. According to the Turkey Farmers of Canada, 542 turkey farms produced a total of 170.9 million kilograms in 2017, with their total value topping $384 million. Total Canadian consumption reached 153.1 million kilograms — or 4.2 kilograms per person.
It's an age-old question for those who consume meat as a main for Christmas – Turkey or ham?
DeVone Claybrooks has filled out his staff for the 2019 season
Griffen Outhouse recorded his 100th career WHL victory
Kim XO, lets you in on her style secrets each Fashion Friday on the Black Press Media Network
Picture-perfect treats to savour and share