Five regional parks in Sooke now have new restrictions on dogs
The Latest
sponsored
sponsored
Investigation ongoing
Premier John Horgan says province moving into on-reserve projects
Impress TV
Real Estate TV: Oak Bay Avenue's amazingly friendly vibe!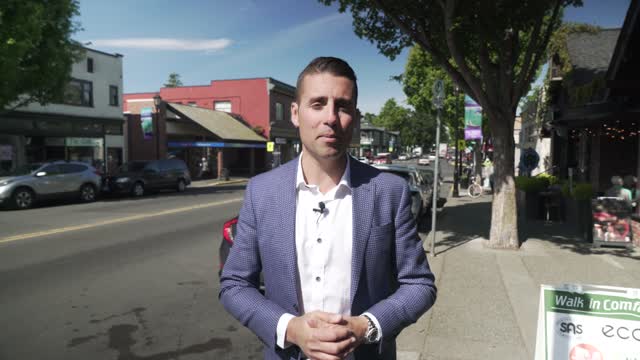 sponsoredMore videos
Close to 1,000 pieces of art on display Saturday in picturesque Saanich vineyard
Drew Scott and his fiance Linda Phan say "I do" during week-long celebration in Puglia
All books free Sunday afternoon, with a $10 admission
June 26 0pen house at the garden located on grounds of the Seven Oaks Facility on Blenkinsop Road
In case you missed it, here's a look at replay-worthy highlights from across the province this week
Manufacturers think that edibles will do well with users who don't want to smoke or vape
Opinion
Child advocate Bernard Richard leaves B.C. with harsh message
With cancer treatment set to begin, Chilliwack Progress reporter Jessica Peters has a few words of advice.
After three stages of engagement with the community and various stakeholders, the City of Victoria's plans for its new Crystal Pool replacement project are close to getting nailed down.
RELATED: Affordable housing opportunity connected to new Crystal Pool project
While the public won't find out till summer where the City's funding requests for the project sit with the upper levels of government, City council and staff appear comfortable they've heard what is important to community members for the new facility.
RELATED: Gas tax cash helps Victoria reach funding threshold for Crystal Pool
With a pair of open house sessions planned for next Tuesday (June 19, 3-5 p.m., 6-8 p.m.) late afternoon and evening, we're curious whether you plan to provide any more input to the City on the project in the coming weeks
Take part in our reader's poll below and follow along to see where your fellow readers stand. To see how our previous poll wound up, click here and select View Results.
Barry Trotz announced his resignation on Monday
Port Angeles wins two of three in weekend WCL series in Victoria