Funding denial comes on the heels of fishing closures
The Latest
CRD advises public to aovoid entering affected waters
Keya Morgan was taken into custody in Arizona early Saturday on an outstanding arrest warrant.
Impress TV
Found a Lot? Location is key to planning your Custom Design Build project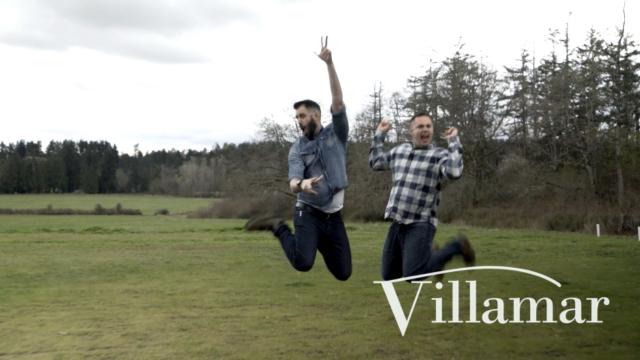 sponsoredMore videos
Annual home artist tour visits 11 locations May 25 and 26
Egyptian-born Mena Massoud was unknown before snagging the lead role in the live-action Disney remake
MV Uchuck open house is Saturday, May 25 from 10 a.m. to 3 p.m. at Point Hope Maritime
Co-owner of West Shore Barber Shop grateful for every minute of the 16 years transplant has provided
The baby owl's inability to fly back to its nest prompted a rescue by first responders
Dana Glowacka, of Montreal, held a plank for four hours and 20 minutes
Opinion
For safe injection sites to work, however, they must be placed in communities where injection drug users live
Millions gathered in front of their televisions Sunday night to watch the climax to a story they have been following since 2011 when they first learned that Winter is Coming.
The final episode of "Game of Thrones" brought in a series record of 19.3 million viewers. The finale, titled "The Iron Throne," broke the record set by last weekend's episode, "The Bells," for which 18.4 million viewers tuned in.
Season eight of the series is averaging 44.2 million viewers per episode when you account for delayed viewing.
READ MORE: HBO looks beyond 'Game of Thrones,' maybe back to a prequel
The final season has has drawn a mixed reaction from fans, with many critical that the final six episodes felt rushed and left many storylines unfinished.
Take our poll and let us know what you think of the final season of Game of Thrones.
READ MORE: 'Game of Thrones' premiere sets a viewership record for HBO
Vancouver unbeaten in last 3 MLS contests
Christine Sinclair has spent 19 years with the national team
sponsored
The unique area offers numerous opportunities both at the lake and in the neighbouring communities
Check out these remarkable wildlife entries for the London Drugs Amateur Photographer of the Year contest