A new program is working to break down the barriers to homeownership for those looking to purchase homes in the Greater Victoria area.
North America Home Finance has recently launched their HomePlan program offering first-time homebuyers a greater opportunity become real estate owners.
With a one per cent down payment purchase program, HomePlan is currently offering a selection of homes in Saanich. These single-family homes feature three-bedrooms and den, three bathrooms, fully fenced back yards and single-car garages, in addition to a separate one-bedroom suite that's suitable for generating rental income.
With the current price of Victoria area housing, a 10 to 20 per cent downpayment is out of reach for many would-be homebuyers, and rising inflation, interest rates, and cost of living increases make passing stress test lending criteria additionally challenging.
HomePlan takes on these challenges with an innovative new approach to the rent-to-own structure, created to allow first-time buyers to live in their home while saving money to actively build equity and demonstrate their ability to carry monthly costs.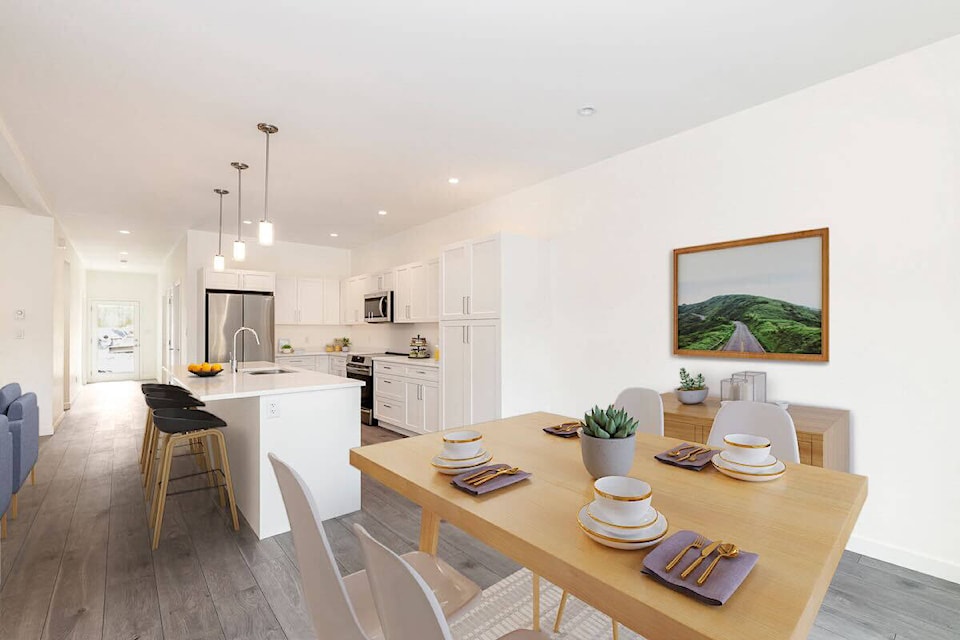 Most rent-to-own programs are designed to favour landlords, but HomePlan helps prospective homeowners with a structure that begins with a one per cent deposit on the current market value of the home. Deposits will be credited towards the future purchase of the home, and a Right to Purchase option gives future home buyers a registered interest on title, meaning their financial interests are legally protected.
HomePlan begins with a seven-year option term before the HomePlan purchaser would need to obtain a mortgage and complete on the purchase, however, most buyers aim to have enough equity saved to purchase the home by the end of year five or six. Because the mortgage is held by North America Home Finance, there is no CMHC penalty for having a down payment of less than 20 per cent.
With many Victoria residents searching for a pathway to make the move from renter to homeowner, HomePlan is an attractive new option. To learn more about the current offering from HomePlan, visit www.makeahomeplan.com/saanich-ridge for more details or to contact a representative.