The sand is sculpted and the winners announced, and now you can see the amazing creations at the heart of the Parksville Beach Festival. But with three weeks still to come, there's also so much more left to experience!
What's coming up on and around Parksville's community beach, and how can you take it all in? Here's your go-to guide for Beachfest – August edition:
The Roaring Twenties, in sand – At the heart of the Beach Festival is the Quality Foods Sand Sculpting Competition. While construction kicked everything off in July, the creations from professional international sculptors stand throughout the festival for all to enjoy. View from 9:30 a.m. to 8:30 p.m. daily through Aug. 21. Admission is by suggested donation of $5 per person, and don't forget to vote for your favourite!
Quality Foods Lunch with the Castles – If your group would like to make the Parksville Beach Festival part of your summer itinerary, make a day of it with a volunteer-led guided tour and a light lunch beneath a canopy tent overlooking the sculpture site. The 11:30 a.m. tours are available for groups of between 10 and 20 people, from Tuesday to Thursday and must be paid in full four days in advance ($15 per person). For details or to reserve, call 250-951-2678 or email info@parksvillebeachfest.ca.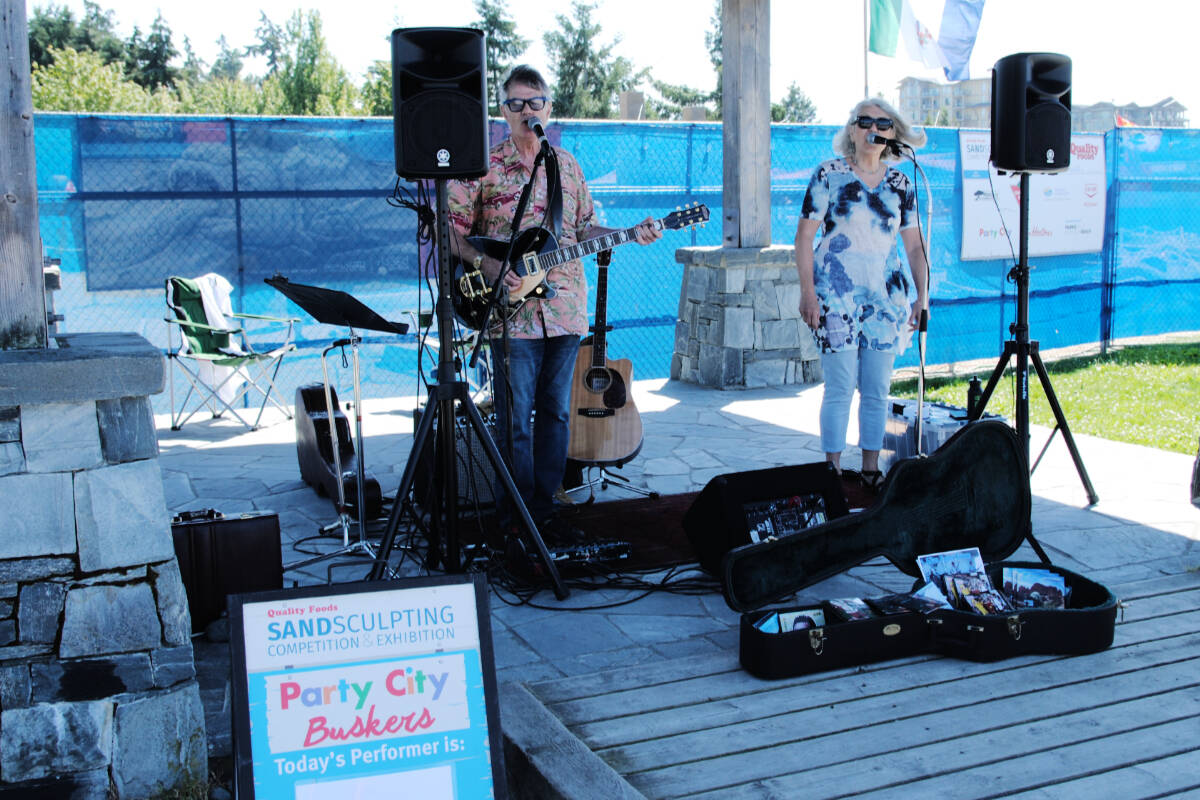 Party City Buskers – Entertaining visitors daily through Aug. 21, enjoy a diverse lineup of Island musicians, performing at the Boardwalk Gazebo, adjacent to the sand sculpting exhibition, from 11 a.m. to 1 p.m. and 2 to 4 p.m.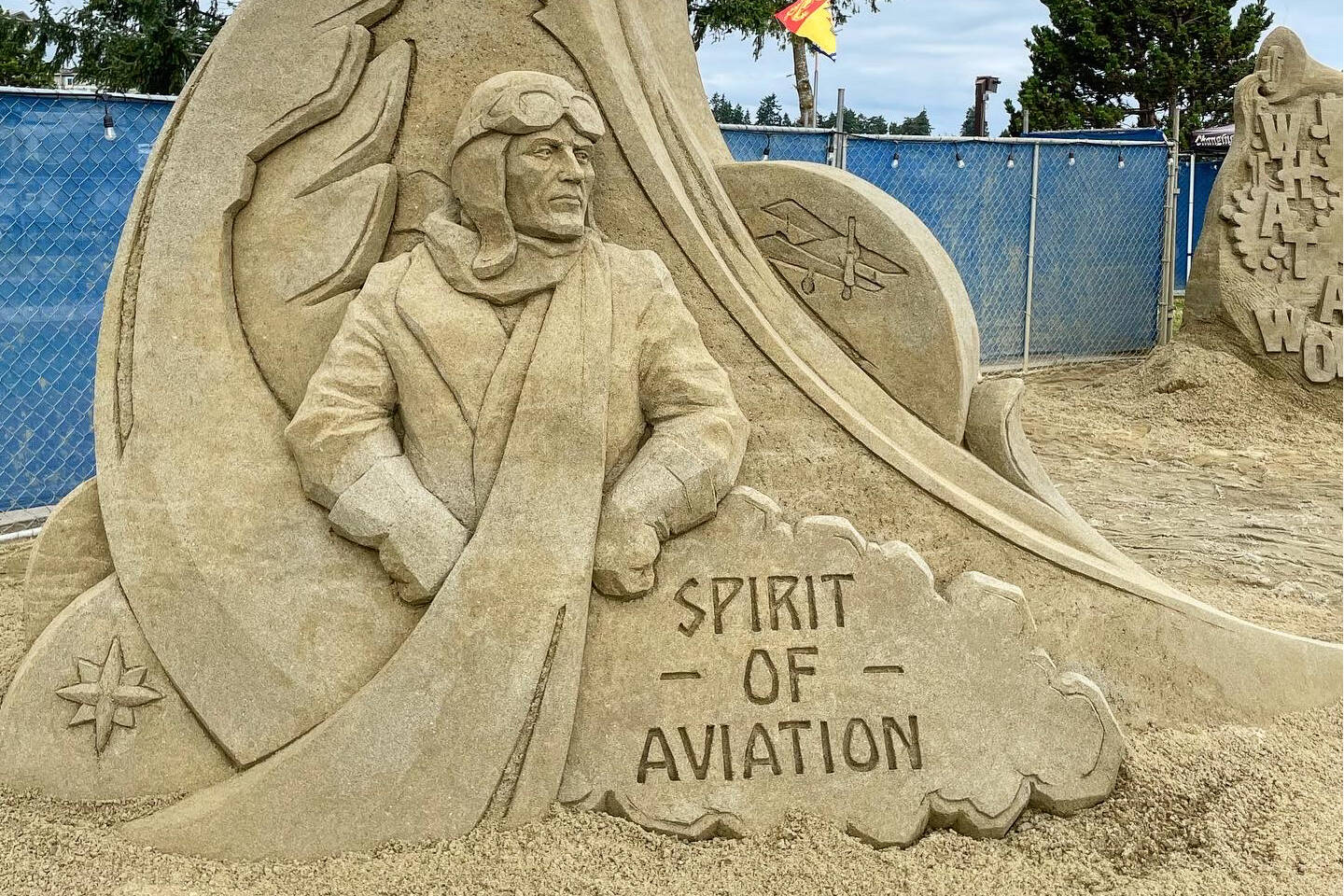 Tim Hortons Free Summer Concert Series – Aug. 12, 13, 19 and 20 bring more free performances, showcased on the brand new Parksville Outdoor Theatre from 6:30 to 8:30 p.m. August performances include country favourites Tumblin' Dice, the Ron Stewart Band, showcasing rock 'n roll guitar greats, Big Pacific, with a mix of covers and originals, and Big Sky Wanderers, entertaining with a rock and pop lineup from the 1970s to the 2000s.
Mid Island Co-op Rock the Park Music Festival – An exciting new festival addition this year, this three-day music fest, Aug. 5 to 7, features world-class tribute bands including Eagle Eyes, The Fab Fourever and Zach Stevenson's Buddy Holly Tribute, plus performances by perennial Island favourites including Kenny & The Cruisers, the Time Benders, Time Well Wasted and more!
READ MORE: Rock the Park: Music fest to light up Parksville's brand new outdoor stage
Coastal Community Credit Union Sculpture 'Light Up' – For two nights only, Aug. 19 and 20, see the Sand Sculpture Exhibition in a whole new way – illuminated after dark! Gates are open until 11 p.m. for these two nights.
Festival of Lights – Hosted by Quality Foods Aug. 20 in conjunction with Beach Festival, the fun begins at sundown at Parksville Community Park with spectacular themed fireworks, simulcast to music on 88.5FM The Beach.
Quality Foods Children's Sandcastle Competition – Register on the beach from 8 to 9:45 a.m. Aug. 21, with competition starting at 10 a.m. sharp. The event is free, with divisions for children age 6 and younger, 7 to 9 and 10 to 12, with the No. 1 rule that "all teams must have fun!" Building wraps up at 11:30 a.m., with prizes awarded after judging is completed. The event wraps up with a special performance from Bobs & Lolo.
Plan your visit today at parksvillebeachfest.ca and see you at the beach!