Locals are being called on to snap and share pictures of blossoming flowers around the Capital Region this month as the colours of spring start to show.
The 48th annual Greater Victoria Flower Count officially begins on Wednesday (March 8), as officials on Monday launched the inter-community competition outside the Fairmont Empress hotel.
The family-friendly event encourages residents across Greater Victoria to show their civic pride by recording the number of blossoms they see in their municipality. Kids in Grades 4 and 5 also have their own count contest, with tickets to the Malahat Skywalk on the line. This year's flower counting season runs from 7 a.m. on March 8 to 3:30 p.m. March 15.
The count is usually a friendly jab at the rest of Canada since Greater Victoria is typically among the first to see signs of spring. This year's contest also hopes to be a little escape from challenges like economic uncertainty, recovering from the pandemic and Russia's invasion of Ukraine.
"This is a chance for us to stop and literally smell the flowers, and celebrate the fact that we live in Canada's most favourable climate," Bruce Williams, CEO of the Greater Victoria Chamber of Commerce, said at the launch. "It's also a time where we can gather photos together and send a virtual get-well bouquet to the rest of the country."
After all the blossoms are recorded, a final tally will determine Greater Victoria's Bloomingest community. Last year, 27.9 billion flowers were counted in the region, with the City of Colwood earning top honours for its 9.6 billion blooms and students at Prospect Lake Elementary taking the school prize.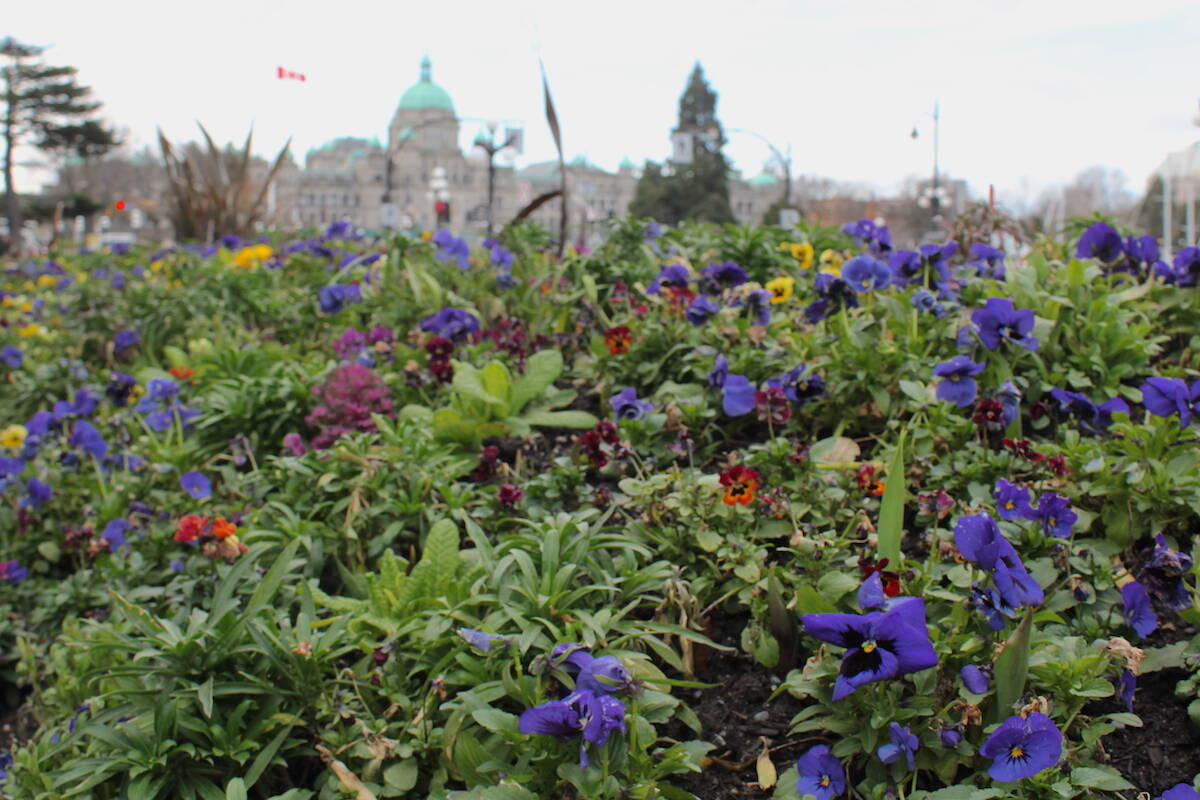 Blooming flowers have long been a part of Destination Greater Victoria's strategy to advertise the region as it has sent daffodils out for decades with hopes of attracting spring conferences. The tourism agency's president and CEO called the count a virtual buffet of all the things there are to see and do in Victoria.
"It's one of those great Greater Victoria traditions and we're excited to have it kick off again this year," said Paul Nursey.
Victoria Dyson, director of sales and marketing at the Fairmont Empress, said the harbour-side hotel's flower-filled gardens have been amongst the most photographed in Victoria over the past 115 years.
"We're just so excited to have spring started here in Victoria," she said at the launch.
Flower counts can be submitted at flowercount.ca. The count can be followed by searching for the official handle (@FlowerCount) on Facebook, Twitter and Instagram – with the latter being the most important for those wanting to win the prize of afternoon tea for two at the Empress. A guide on how to count can be found here.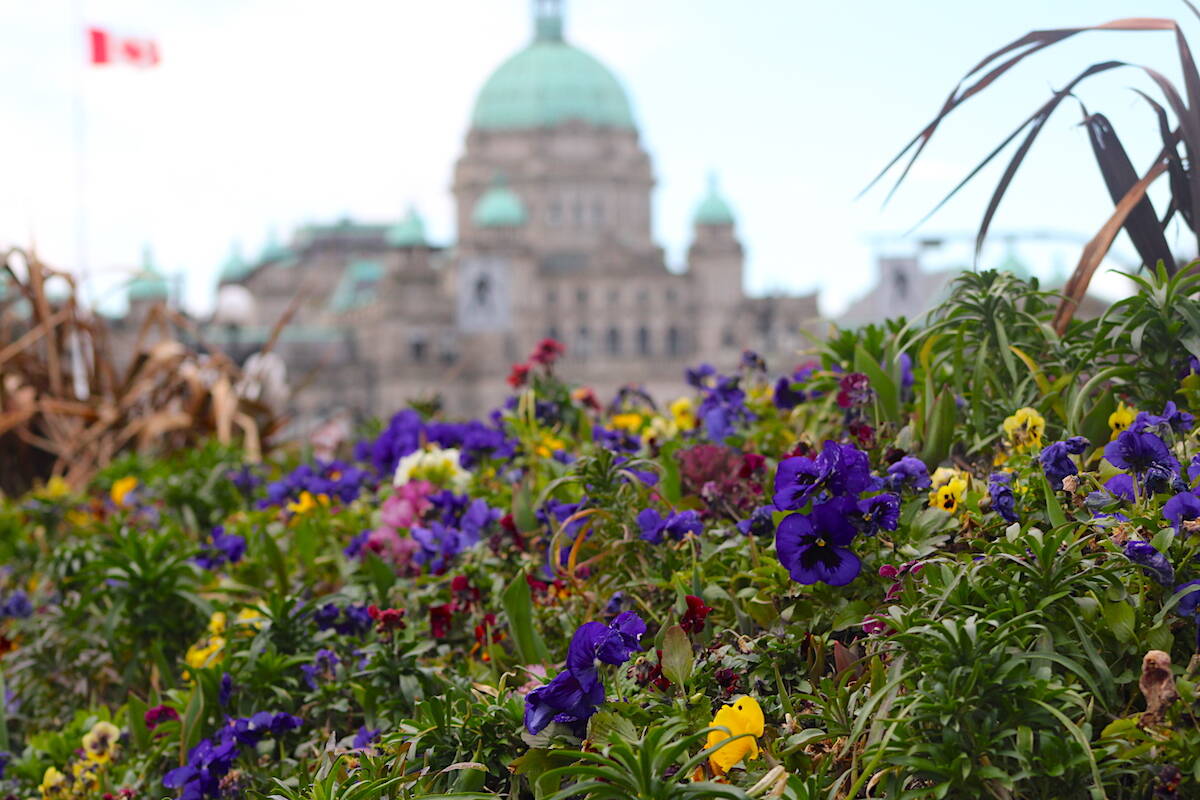 ---
jake.romphf@blackpress.ca. Follow us on Instagram.
Like us on Facebook and follow us on Twitter.