Sep 25, 1967 - May 7, 2018
Mike was lost to us through a tragic accident on May 7, 2018 while travelling in the BC Interior. Beloved by his parents, Rhona and James Proctor, and two surviving brothers, Simon (Sophia) and Saul (Nicola). He is also survived by his two beautiful daughters, Allie and Lauren, whom he loved dearly. Mike fostered in them a love of travelling, and an appreciation of music, live concerts and sporting events, movies, and good cooking. He will rest easier knowing that his girls will be guided by their wonderful mother, Janis.

Mike had a special relationship with his nephew James and shared many fun hours playing the guitar and watching 'action' movies together. He is also survived by his nieces Claudia, Ellie, Anna, Holly and nephew Peter. He was fortunate in the past year to share two exotic holidays with his best friend Garry, and those were cherished experiences for Mike.

Mike was born in South Africa, and lived in England before emigrating to Canada with his family when he was 13. There is a large extended family in both countries that are mourning his loss. In his youth, he was a talented and accomplished soccer player and athlete.

During Mike's 50 years he experienced career accomplishment, world adventures, the creation of a family, and fostered many passions. One of his greatest passions was sports, and this season he attended several Vancouver Canucks and Seattle Seahawks games with Simon and Saul. This brought him a great amount of joy, and generated wonderful memories, which are now of comfort to both brothers.

Most recently, Mike had made decisions which allowed him to make a fresh start in his life. Relocating for a new job, he adopted the city of Kelowna, and the potential for new experiences gave him a tremendous sense of optimism. Mike's family is grateful for his new network of friends at Handicare, who welcomed him with such positivity, and have offered support during this difficult time.

Mike was a huge part of our lives and his passing will leave an empty place in our hearts that will never be filled.

A celebration of Mike's life will be held at the Catholic Church of the Ascension in Parksville on Thursday, May 24, 2018 at 11am. Reception in the Church Hall to follow. All are welcome.

In lieu of flowers, please feel free to make donations to Mike's favorite charity, the British Columbia Children's Hospital. http://www.bcchildrens.ca/donate

Condolences can be sent to sorensenpro@gmail.com or posted online through Yates Memorial at https://www.yatesmemorial.ca/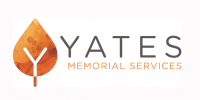 Yates Memorial Services
Service Details
Celebration of Life
Thursday, May 24, 2018
11:00 AM
Catholic Church of the Ascension in Parksville