The colourful and immersive Beyond Van Gogh exhibit is set to delight art lovers in Victoria this summer.
Beyond Van Gogh was originally set to open in October in the B.C. capital, but was postponed.
With required permits in place, Paquin Entertainment is now excited to open the artful experience June 20.
At 3,000 square feet, Beyond Van Gogh is the largest immersive experience in Canada, showcasing more than 300 pieces of the artist's artwork.
The four-trillion pixel high-resolution portrayal of Van Gogh takes about an hour to view. Before entering the main part of the exhibit, a portion of the experience is filled with information about Van Gogh's art and personal life.
The Beyond Van Gogh exhibit in Victoria will be at Bayview Place, 355 Catherine St. from June 20 to Aug. 20. The exhibit is open daily at 10 a.m., except on Mondays.
Tickets are $23.99 for children ages five to 15 and $31.99 adults – purchase online at vangoghvictoria.com
Anyone who originally purchased a ticket for the delayed event who is interested in still going can email hello@vangoghvictoria.com to reschedule a visit.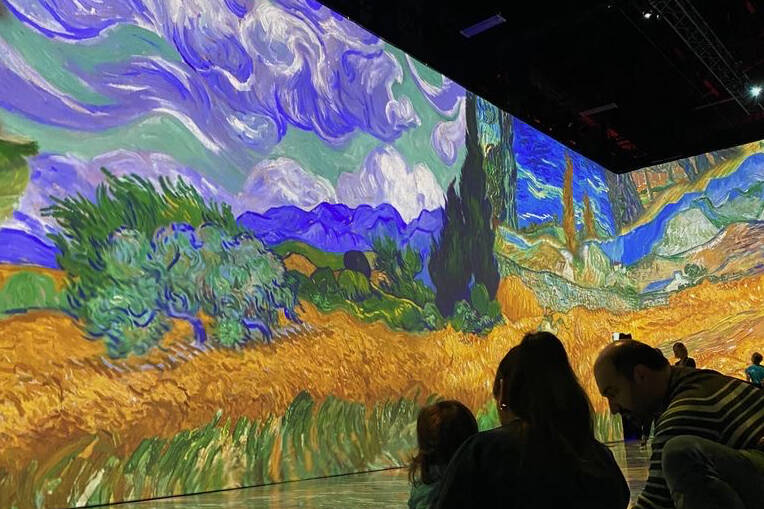 Plan your adventures throughout the West Coast at westcoasttraveller.com and follow us on Facebook and Instagram @thewestcoasttraveller. And for the top West Coast Travel stories of the week delivered right to your inbox, sign up for our weekly Armchair Traveller newsletter!